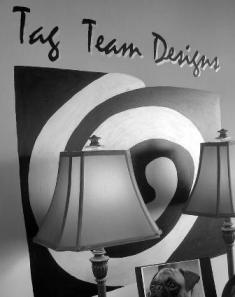 Tag Team Designs

Specializing in one of a kind accessories hand crafted from metal.  Tough and durable - like women!  :)

Handmade in Anderson, SC / 864-356-8811 / contact us
Photographic jewelry and accessories... customized pendants, charms, ornaments and more.

View additional photos of our designs on MySpace.
Learn more about Tag Team Designs on our blog!
Visit Some of Our Sponsors:

Deliciously scented bath and body products including

handmade natural soaps, bath bombs, body butters,

lotions, bath salts, sugar scrubs, shampoos, candles,

accessories and more!

Your pass to the best of beauty online.  Backstage

beauty features hard to find products seen in the top

beauty and fashion magazines... ie: Allure, Lucky,

InStyle and more! 

Zenmed provides natural treatments for problem skin

including Rosacea, acne and much more. All results

are guaranteed.

Copyright © 2007 - 2013 tagteamdesigns.net. Tag Team Designs. Anderson, SC. All rights reserved.
stylish and dynamic purses, jewelry & accessories created from diamond plate aluminum...

unique gift ideas!  contact us (above) for more information!

fashion and metal collide... these products are not for the meek at heart....!

after years of selling stainless steel, we decided to take a chance and create unusual items from metal...

originally our focus was to incorporate the "feminine side" with a product primarily associated with men and their "tool boxes" - which symbolizes the STRENGTH of women...

tough and durable - like women...what a concept! Take the bold appearance of metal and create accessories for women (and men too)!

we will be adding additional images of not only our purse line, but our complete line of necklaces, earrings, bracelets, key chains, drink attire and more!

tagteamdesigns.net & tagteamdesings.com - 2009

www.facebook.com/home.php?ref=home#/group.php?gid=31260759942

Owner - Darlene Wiles-Reid

----------------

Mirror Mirror Image - Capture and enhance memories to last for a lifetime...

Products: Photographic jewelry line... customized pendants, charms and more.

Overview: Mirror Mirror Image will be offering customized pendants and charms just in time for the Holiday Season! Look for our website and product offering soon! We'll be offering sessions for capturing your memories... OR you can email the photograph of your choice! It's that simple! :)   More info coming soon!

mirrormirrorimage.com - www.etsy.com/shop/mirrormirrorimage - mirrormirrorimage-etsy.blogspot.com

Blog: mirrormirrorimage.blogspot.com - Twitter: www.twitter.com/2xmirrorimage - Facebook Page: www.facebook.com/mirrormirrorimage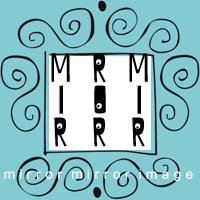 Tag Team Designs